World War 2 was fraught with 100's, possibly even 1,000's of aerial battles.
From the skies over France, the UK, and Germany, to the air combat in the Pacific, a number of fighter pilots became legendary aces.
These aces of Word War II were not limited to American fighter pilots, as you'll find out shortly.
Related Article – The Bombing Raids of WW2
#14 – Major Buffalo Wong Sun-Shui
Wong Sun-Shui, born in 1914, obtained a pilot's license in Los Angeles before going to China to train at the Guangdong Air Force Academy.
During his time there, he picked up the nickname "Buffalo."
He became part of the 6th squadron, but he later moved up to Deputy Commander of the 17th Squadron.
His first victory came during the Second Sino-Japanese War.
Captain Wong Sun-Shui is credited with downing the first G3M in the Battle of Nanking after eight Boeings attacked six Mitsubishi G3M bombers.
Buffalo Wong was shot down and suffered injuries after attempting to help Lieutenant Liu Lan-ching, who was being shot at by several Japanese E8N seaplanes.
In 1937 or 1938, he took command of the 29th Pursuit Squadron of the 5th Pursuit Group, flying Gladiator fighters.
He shot down an E8N floatplane on Feb. 28 and multiple Japanese carrier aircraft from Kaga over Guangzhou on Apr. 13.
In that fight, he was shot down by an A5M fighter and lost a small finger.
He was promoted to the rank of major to command the 5th Pursuit Group in Nov. 1940.
On Mar. 14, he was shot down by an A6M Zero fighter in Chengdu, Sichuan Province, and he later died from injuries.
#13 – Ilmari Juutilainen
As he flew Fokker D.XXIs, Brewster B-239s, and Messerschmitt Me-109Gs, Ilmari Juutilainen had 94 victories within two wars.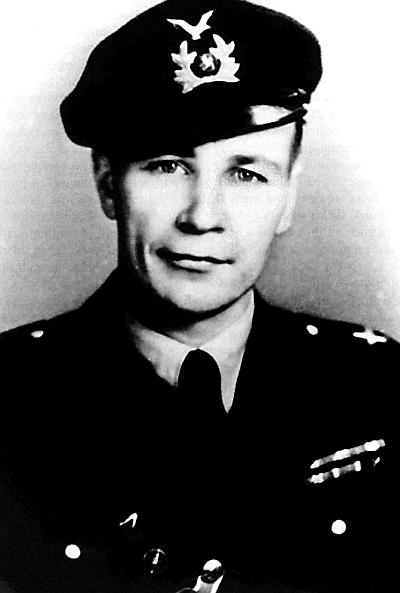 His victories came as the Soviets invaded and bombed Helsinki on November 30, 1939 after seeking to build air and naval bases on Finland's Karelian Isthmus.
Ilmari Juutilainen is considered the Finish ace of aces.
He was born in Lieksa in 1914 and was a member of the Volunteer Maritime Defence Association as a teenager.
Related Article – Instrument Proficiency Check (IPC): 4 Things You Need To Know
He began his national service as an assistant mechanic in the 1st Separate Maritime Squadron from 1932 to 1933 and went on to get a pilot's license.
Juutilainen joined the Ilmavoimat as a non-commissioned officer and was trained in the Ilmasotakoulu (Air Force Academy) from 1935 to 1936.
He was eventually assigned to LeLv 24, a fighter unit with Dutch-built Fokker D.XXIs.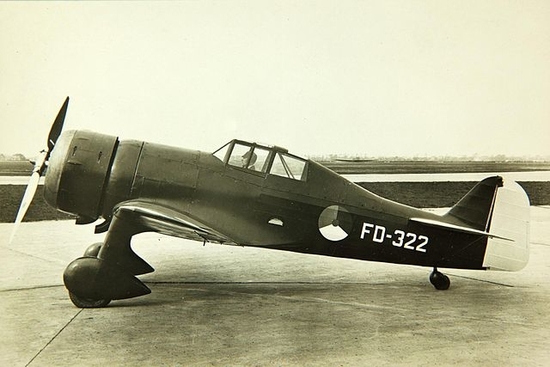 His first real combat was on December 19, 1939 when he shot down a DB-3 and heavily damaged two others.
Juutilainen scored a ⅙ shared victory on December 23 after shooting at a formation of Tupolev SB-2s.
In his initial encounter with an I-16 on December 13, Juutilainen shot until the aircraft went into the forest engulfed in black smoke.
He eventually went on to leave the Fokker and fly a Brewster B-239.
#12 – Joseph Foss
Joseph Foss, born in 1915 to a Norwegian-Svots family in South Dakota, went on to complete a civilian pilot training program during his senior year of college.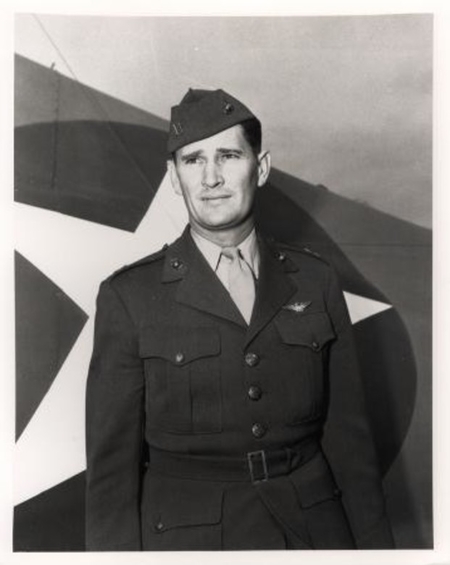 He enlisted in the Marine Corps reserves as an aviation cadet after graduation, and he was commissioned as a second lieutenant seven months later.
After logging over 150 flight hours in the new F4F Wildcat, he became executive officer of VMF-121 and went to the South Pacific.
VMF-121 went aboard the escort carrier Capahee.
Joe's only combat carrier mission took place on October 9, and VMF-121 scored its first victories after a Japanese plane was shot down on October 13.
During the same day, Joe led a dozen Wildcats to intercept 32 bombers and fighters, and he destroyed one aircraft.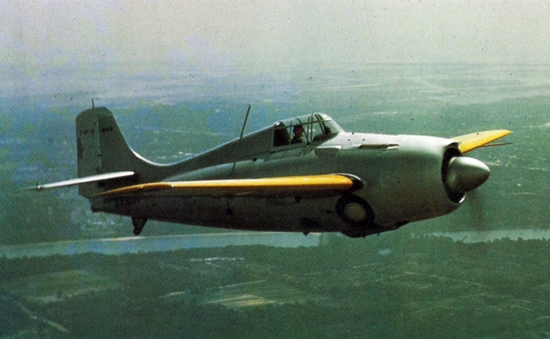 The next day, he took another victory after shooting down a Zero.
Joe led an interception on the 20th and downed two Zeros.
Related Article – Airline Transport Pilot Certificate (ATP): 4 Things You Need To Know
Foss led two more fights on the 23rd, where he shot down three Zeros, bringing his number up to eleven enemy planes.
On the 25th, he shot down three more to become the Marine Corps' first "ace in a day."
Foss had 14 victories within just 13 days.
He was shot down on November 7th while leading seven F4Fs and flew his last mission shortly after.
#11 – Percival Stanley Turner
Percival Stanley "Stan" Turner served in the Royal Air Force and the Royal Canadian Air Force during the Second World War.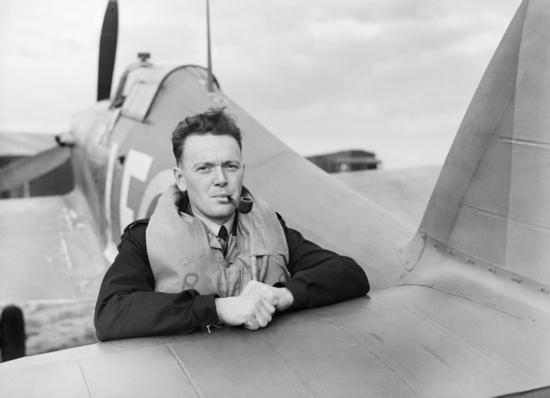 He holds the record for flying the most combat hours among any combat pilot.
Turner joined the Royal Air Force in 1983, and he completed his pilot training just as Britain was entering World War II.
He scored his first aerial victory over Dunkirk, and had a total of 14 throughout the war.
Turner received the Distinguished Flying Cross (DFC) during the Battle of Britain.
Following the battle, Turner was sent to No. 145 Squadron RAF in June 1941, and he started flying the Supermarine Spitfire Mk II.
He was awarded a Bar to his DFC in October 1941.
Shortly after, Turner took command of No. 411 Squadron RCAF, and many people requested to join.
In 1942, he was transferred to the command of No. 249 Squadron RAF on Malta during the Siege of Malta.
Turner then became wing leader of 244 Wing in Italy, and he was promoted to group captain of No. 127 Wing RCAF in 1944.
In 1974, Turner was inducted into Canada's Aviation Hall of Fame.
Related Article – The Transatlantic Flight of Alcock and Brown
#10 – William Crawford Compton
Bill Crawford-Compton was born in Invercargill on March 2, 1916, and he set out to join the RAF in late 1938.
As he was sailing to England with three other men, the boat wrecked off the coast of New Guinea.
After spending 6 weeks with local natives, Crawford-Compton made it back to Liverpool on September 6, 1939 and joined the RAF as a mechanic.
He received his wings as a Sergeant-Pilot and was posted in the 485 (NZ) Squadron in March 1941.
Towards the end of 1941, Crawford-Compton destroyed one Bf 109 and probably destroyed two others.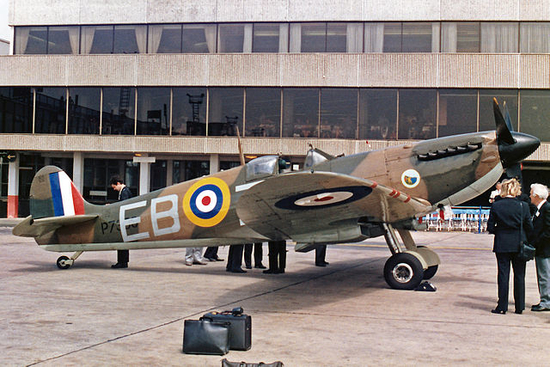 As a flight commander, he shot down another Bf 109 west of Ostend.
In the same month, he was awarded the DFC, and he shot down four enemy fighters in March and April.
In July 1942, Crawford-Compton was posted to 611 Squadron as a flight commander, and he was given command of 64 squadron by December 1942.
During that time, he destroyed four more German fighters and was awarded a Bar to the DFC.
In June 1943, Crawford-Campton took charge of the Hornchurch Wing, and forty-one enemy aircraft were destroyed under him.
He became Wing Commander Flying for three Free French squadrons and destroyed four more aircraft.
He was awarded a Bar to the DS0 in early 1945.
#9 – Hans 'Hasse' Wind
Hans Henrik Wind was born in Tammisaari/Ekenas on July 30, 1919, and he was accepted for voluntary primary pilot training in 1938.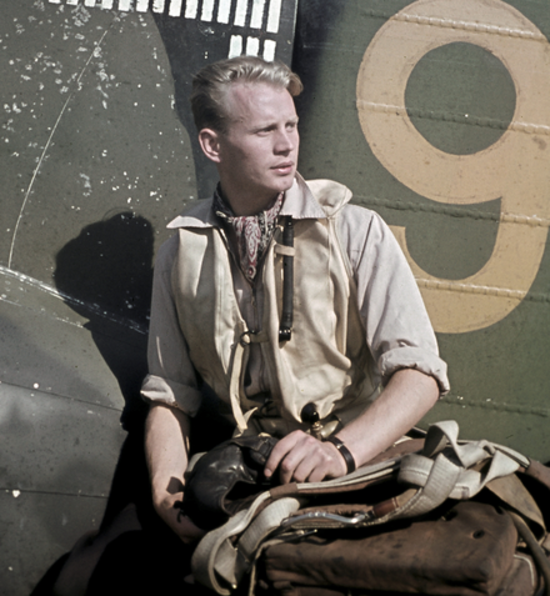 By 1940, he became a Reserve Officer Pilot, and he finished training as Lieutenant on June 17, 1941.
By the end of August 1941, Wind was transferred to HLeLv 24 with the best fighter planes of the FAF, Brewsters.
He was credited with his first victory on September 22 when he shot down an I-15.
Related Article – 12 Runway Markings and Signs Explained By An Actual Pilot
On October 10, 1942, he was involved in a fight with MiG-3's, proving his talent as a pilot.
During early summer 1942, Wind flew a reconnaissance flight to Arkhangelsk to find enemy airfields and locate planes within them.
By August 1942, Wind was the leader of a division of four fighters, and he was the commander of the 1st flight on October 10, 1942.
By the end of 1942, his score was at 14 1/2.
He shot down three Il-2Ms on April 5, 1943, and he took down 2 Spitfires just nine days after.
After flying Brewsters, Wind moved to Messerschmitts.
His score was 44 by April 8, 1943, and his first victory with a Messerschmitt was on May 27, 1944.
Wind's eventual final score was 75, and he became the No. 2 ace in FAF.
#8 – James F. 'Eddie / Stocky' Edwards
James Francis "Stocky" Edwards was born in Battleford, Saskatchewan in 1921.
He was a Canadian fighter pilot during World War II, and he has 19 confirmed aerial victories.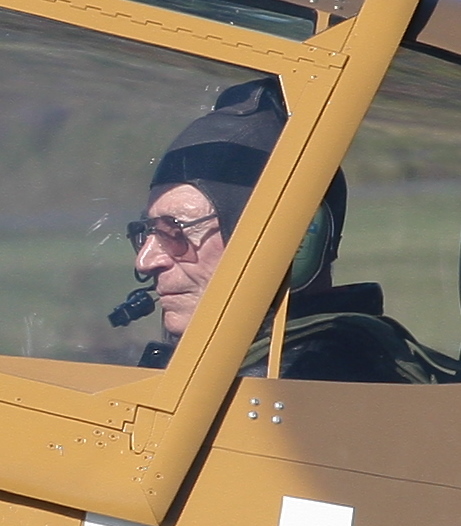 Edwards became Canada's highest-scoring ace in the Western Desert Campaign.
In 1940, he graduated from St. Thomas College and volunteered for the Royal Canadian Air Force (RCAF).
Edwards was posted to 94 Squadron RAF of 223 WIng in January 1942, and he flew the P-40 "Kittyhawk."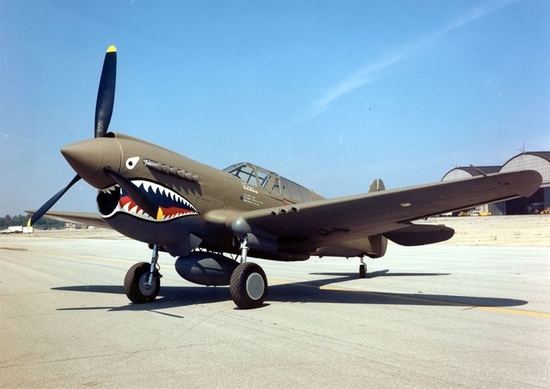 He shot down his first enemy aircraft, a Bf 109, on March 23 during his first operational trip.
Edwards was then posted to 260 Squadron, and he had 6 victories by September of 1942.
During the beginning of 1943, he was awarded the Distinguished Flying Medal and Distinguished Flying Cross, and he was promoted to Flight Commander.
By the time his tour ended in May 1943, his total claims were 17 downed aircraft a multiple ground kills.
By German records, he had 22 confirmed victories.
Edwards was posted to No. 417 Squadron RCAF in November 1943, and he flew the Supermarine Spitfire VIII.
He shot down three Focke-Wulf Fw 190s and a Bf 109 during that time.
He is credited with a total of 19 victories, 2 shared, 6.5 probable, 17 damaged, and 12 destroyed on the ground.
#7 – Brendan Eugene Finucane
Brendan "Paddy" Finucane was an Irishman who became one of the best Spitfire Ace's during the Battle of Britain.
His total number of "kills" was at 32, and he was the youngest WIng Commander in the RAF before he reached the age of 22.
He was the leader of his Squadron, and he had one of the highest kill rates in the history of the RAF.
In January 1942, Finucane took command of 602 Squadron, and he was then appointed Wing Commander on June 27th, 1942.
He took down his first Bf 109 during the Battle of Britain, and he got a second one a day later.
Related Article – 14 Taxiway Markings, Signs, and Lights Explained By An Actual Pilot
His victories continued to rise, and his reputation spread around Britain.
Paddy encountered Germany's highest decorated pilot in history, Oberstleutnant Adolf Galland.
After getting into a fight while leading a group of Spitfires, Paddy forced Falland to bail out of his Bf-109 that was on fire.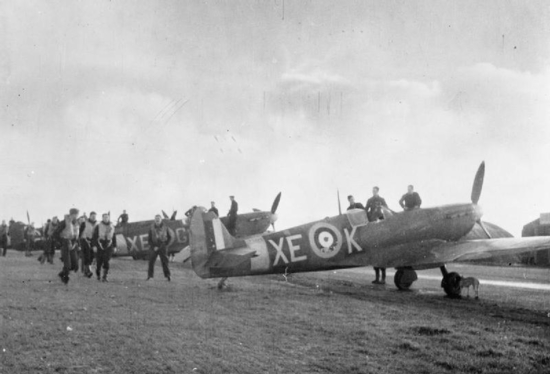 "I shoot to hit the machine, not the lad in it; at least I hold him no grudge, but I have to let him have it. See him first before he sees you, hit him when you fire as you might not have a second chance," said Paddy.
At the time of his death, Paddy had 32 victories.
#6 – Heinrich Höfem
Heinrich Höfemeier was born on August 21, 1913 at Langenholzhausen in Lippe.
He became part of the Luftwaffe on May 1, 1933, and he trained as a Board Mechaniker (flight engineer).
Höfemeier served under Oberleutnant Werner Mölders during the Spanish Civil War.
Upon his return to Germany, he was awarded the Spanienkreuz in Silber mit Schwertern in July of 1939.
He took up flight training two months later, and he was assigned to 1./JG 51 in March of 1941.
Höfemeier claimed four Russian SB-2 twin-engined bombers as his first victories on June 22, and his 10th victory came by July 6.
By the end of 1941, he had 25 victories and received the Ehrenpokal.
Höfemeier was awarded the Deutsches Kreuz on March 19, 1942 after taking 30 victories.
He had 41 aerial victories by April 5, 1942 and received the Ritterkreuz.
By the time he was promoted to Lieutenant in January 1943, he had 70 victories.
By the end of his flying, Höfemeier was credited with 96 victories through 460 missions, all over the Eastern Front.
#5 – Daniel Le Roy de Vivier
Daniel Le Roy de Vivier was born in Amersfoort (Holland) on January 13, 1915.
He received a degree in Commercial Sciences and entered into active service as private in the 1st regiment des Guides in July 1935.
He eventually re-enlisted as a student-pilot on April 1, 1937.
On September 14, 1938, he became part of the 1st regiment d'Aeronautique 11th group 4th squadron, and he eventually became a second lieutenant.
On May 10, 1940, he was shot down above Keerbergen by "friendly fire" during a German attack.
After the German push, Vivier and other pilots decided to escape to England where he became part of the RAF.
On August 4, he was transferred to the 43rd fighter squadron to fight in the Battle of Britain.
He shot down his first aircraft, a Junkers 87, on August 16.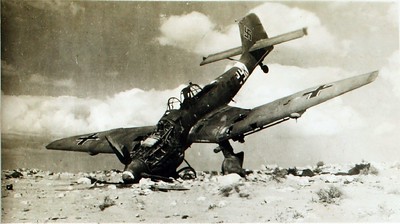 Vivier was then shot down by a German fighter above a small town near London.
Upon bailing out and hitting the ground, he pretended to be dead so that nobody would hear his Brussels accent and mistake him for German.
He was eventually promoted to Flight Commander after getting 4 more victories, and he was awarded the Croix de Guerre with bronze palms.
Throughout the rest of his fighting, he participated in operation "Dieppe," the Middle East Command Headquarters, and the Italian campaign.
#4 – Robert Thollon
Rober Thollon was born in Marseille on May 14, 1914, and he joined the French Air Academy in October of 1936.
By March 1939, he joined the fighter group GC 1/8 in Marseille-Marignane under the command of Major Colin.
As part of this group, he scored eight confirmed victories in May and June of 1940, and he became the top-scoring Bloch 152 pilot.
On October 1, 1940, he joined "Jeunesse et Montagne," an organization created by the Vichy Government.
Thollon was eventually promoted to Major after taking charge of the resistance organization.
Under his command, the school joined the "maquis" (underground) on June 3, just days before D-Day.
The 160 men eventually grew to 4 companies with 350 men.
On August 7, they were led into combat along Highway 122 between Aurillac and Murat, and the group ambushed a German garrison and killed thirty soldiers while losing three.
On August 19, they were part of the operations that led to the surrender of the German garrison.
They were integrated into the Lyon assault section on September 11.
Thollon took part in battles of Decize as well as the surrender of 18,000 Germans to Americans on September 3.
By November, Thollon left the underground and rejoined the French Air Force.
#3 – George Beurling
George Frederick "Buzz" Beurling is considered the most successful Canadian fighter pilot of World War II.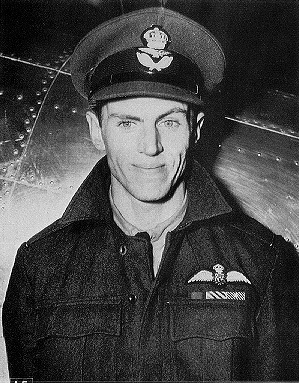 He was born in Verdun, Quebec in 1921, and he eventually joined the RAF.
He has been called "Canada's most famous hero of Second World War," "The Falcon of Malta," and the "Knight of Malta."
Beurling is credited with shooting down 27 Axis aircraft within a period of 14 days.
These victories took place over the besieged Mediterranean island.
In his last fight over Malta, Beurling led 8 Spitfires in an attack on 8 Ju-88 bombers and 50 fighters.

He first shot down a bomber before taking out a 109.
In that fight, he was shot down and rescued, and he spent some time in the hospital before returning to Britain.
By the end of WWII, he officially had 31 scores, but his service was terminated prior to the end of the war.
Beurling had trouble adjusting to civilian life, and he died in a crash while attempting to deliver an aircraft to Israel in 1948.
#2 – Douglas Bader
Sir Douglas Robert Steuart Bader was a Royal Air Force flying ace during World War II.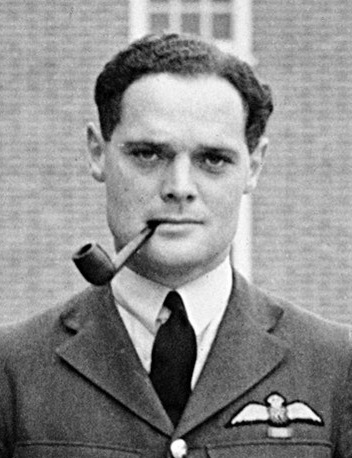 By the end of his career, he was credited with 22 aerial victories, six probables, one shared probable, and 11 enemy aircraft damaged.
While flying with the RAF in December 1931, Bader crashed and lost both of his legs.
After almost dying, he recovered and started training again.
Bader returned to the RAF after the outbreak of WWII in 1939, and his first victories come over Dunkirk during the Battle of France in 1940.
In August 1941, he was captured after bailing out over German-occupied France.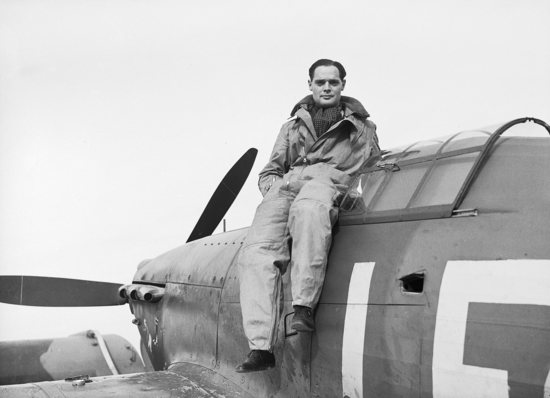 After attempting multiple escapes, Bader was sent to a prisoner of war camp at Colditz Castle.
The camp was liberated by the First United States Army in April 1945.
By February 1946, Bader left the RAF and continued a career in the oil industry.
He kept flying until health problems arose in 1979, preventing him from continuing.
Related Article – 5 Best Low Time Pilot Jobs With 250 Hours
#1 – Franco Lucchini
Franco Lucchini was an Italian fighter pilot in the Aviazione Legionaria and the Regia Aeronautica during World War II.
During the war, he is credited with 21 individual air victories and 52 shared.
He already had 5 "kills" in Spain during the Civil War.
His tour in Spain is a point of controversy, and some Italian historians only credit him with one victory.
Lucchini received a glider pilot's license at the age of sixteen, and he enrolled in Regia Aeronautica as a Reserve Officer in 1935.
He gained his military flight license at Foggia flying school and was commissioned on August 13, 1936.
His first action of WWII came in North Africa when he helped take down a Gloster Gladiator on June 14, 1940.
Lucchini died on July 5, 1943, when he was flying his Macchi C.202 with 26 other pilots.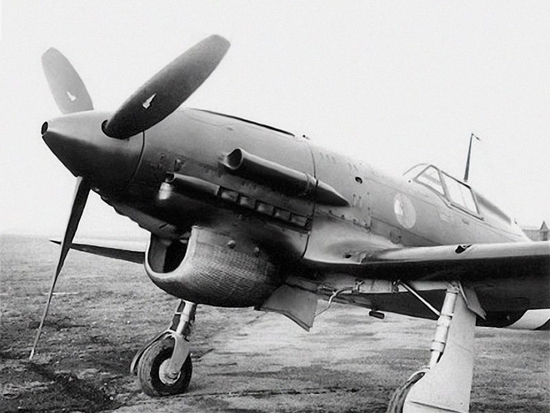 After attempting to intercept 52 USAAF Boeing B-17 Flying Fortresses, he was shot down by heavy defensive fire.
By the time of his death, he was one of the highest-ranking Italian aces.