Ever since the invention of the airplane, aerobatics pushed the limits of what could be done with—or on—an airplane.
Daredevil pilots looked at flying as an entertaining way to earn a living.
Lincoln Beachy, Glenn Curtiss, and Charles Hamilton were the first to impress crowds across the country with their aerial performances.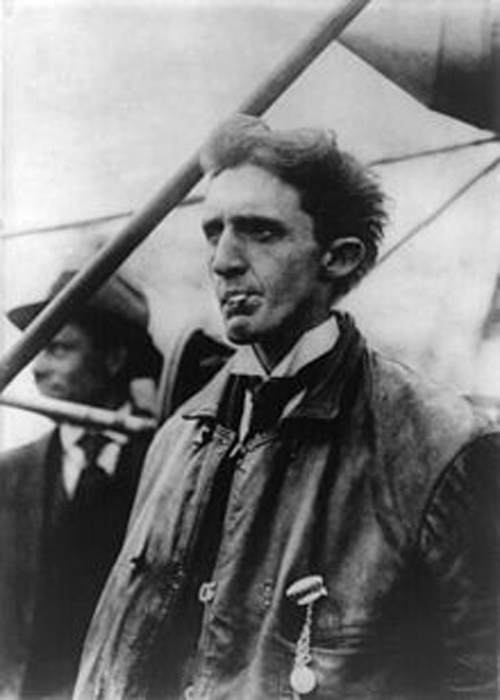 Lincoln Beachy set an altitude record by simply flying up until his plane ran out of fuel and then gliding back to the ground.
Related Article – Airline Transport Pilot Certificate (ATP): 4 Things You Need To Know
He would fly in seemingly endless loops and around, through, and under bridges, buildings, and airplane hangars.
Once, he flew over Niagara Falls, dove down, and pulled his plane up only inches above the water.
He inspired aviators across the country with his aerobatics.
Beachy died when his plane crashed during a stunt performed as part of the Panama-Pacific Exposition in 1915.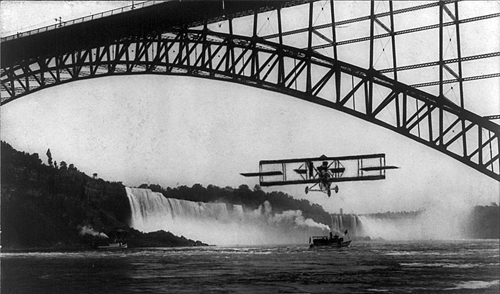 After World War I, stunt pilots were performing almost everywhere in America.
They invented ever more daring stunts, and some began to travel with an ambulance in tow.
It was a hard way to make a living.
Thus, some pilots formed partnerships with talented promoters to attract larger audiences.
One of the most successful partnerships of its time was the one of Ormer Locklear and William Pickens.
Related Article – 12 Runway Markings and Signs Explained By An Actual Pilot
Locklear had been trained at the Army Air Service flight school and specialized in wingwalking and jumping from one plane to another.
During his "Dance of Death" stunt, Locklear and another pilot would fly their planes next to each other and then switch places in air.
Pickens exaggerated the dangers of Locklear's stunts by having him perform wearing bandages and talking about the serious injuries he had sustained when his stunts had not gone as planned.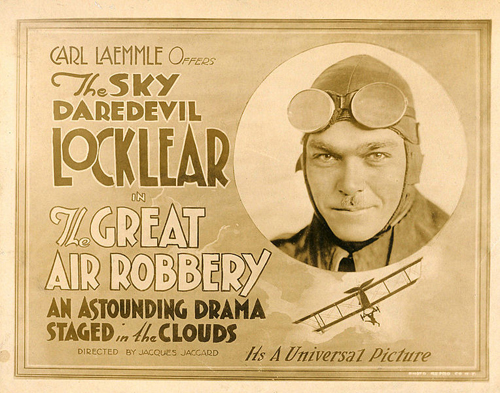 Once Hollywood discovered this barnstorming pair, their success was ensured.
Locklear began working as a stunt pilot for movie productions and had a lucrative career until he crashed and died during a nighttime stunt.
Nevertheless, his success had made stunt flying a respectable and profitable endeavor.
One barnstorming troupe called "The Lunatics of Love Field" were managed by the enigmatic Floyd "Slats" Rogers.
His group was especially successful during Prohibition, when they would perform air shows during the day and smuggle alcohol into the United States at night.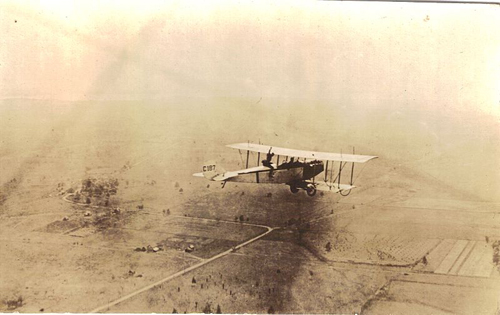 This source of income dried up, however, when Congress passed the Air Commerce Act of 1926, which required all pilots and aircraft to be licensed.
Ironically, this law was pushed by the air transport industry.
It argued that stunt pilots were fostering the idea that flying was dangerous, which hindered the air transport industry from growing.
Related Article – 14 Taxiway Markings, Signs, and Lights Explained By An Actual Pilot
However, the whole point of barnstorming was to impress audiences with daring and dangerous feats in the air.
With the passage of the Air Commerce Act and its strict rules on the types of aerobatics that stunt pilots were allowed to perform, barnstorming lost some of its popularity.