Before being allowed first officer privileges in an airliner, one must get an ATP (Airline Transport Pilot) certificate, which requires 1500 flight hours, among other requirements.
With that said, is there a way to get into the right seat without 1500 hours?
Yes, with the R-ATP, or Restricted Airline Transport Pilot certificate.
Under certain circumstances, the FAA allows pilots to get the R-ATP. What are those circumstances?
What is the difference between the ATP and the R-ATP? Why do airline pilots need 1500 hours to begin with? Find out below!
What is a Restricted ATP?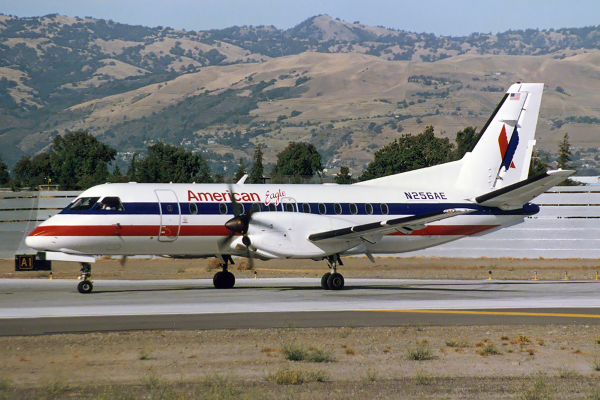 A Restricted ATP gives aspiring pilots a quicker path to the airlines. The requirements for the standard ATP are:
1500 flight hours
500 cross country (XC)
100 night (25 PIC)
75 instrument
250 PIC
50 multi-engine
Pilot must be 23 years of age
There are several different levels of R-ATP requirements, however.
The flight hours and minimum age are the only differences:
Military aviation experience and 21 years of age: 750 Total time
Aviation Bachelor's degree program via part 141: 1000 Total time
Aviation Associate (2 year) degree via part 141: 1250 Total Time
If a pilot is only 21 years of age, but has met all of the ATP requirements: 1500 Total Time
Under these circumstances, a pilot may earn an R-ATP which allows them to become a first officer for the airlines.
All pilots, whether ATP or R-ATP, must then progress to a certification training program, or the ATP-CTP.
Related Article – ATP Flight School Review: My Experience as a Student
ATP-Certification Training Program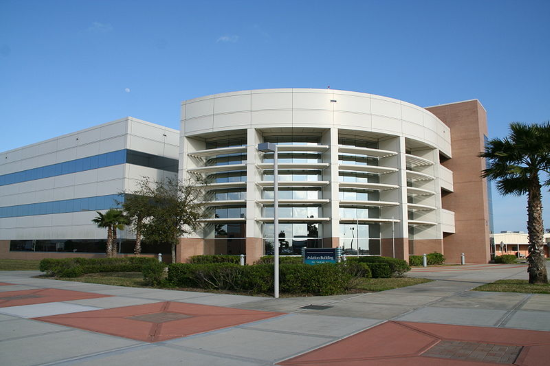 Before taking the ATP Knowledge Exam, all ATP and R-ATP candidates must take the ATP-CTP (Certification Training Program) course.
Only select places around the country offer this course, and the requirements normally include at least 30 hours of ground training, as well as 6-10 hours of simulator time.
A list of approved ATP-CTP locations can be found on the FAA website here.
Once the course is completed, the applicants can then progress to the ATP written exam and, once passed, get their ATP or R-ATP, and are then cleared for first officer duty.
Once the R-ATP holder achieves the normal ATP requirements of 1500 hours and 23 years of age, the restriction is removed.
Removal can either be done by the airline during recurrent training, or the pilot can visit their local FSDO with their R-ATP certificate, logbook, driver's license, and FAA form 8710-1 (Airman Certificate and/or Rating Application).
Restricted ATP vs Unrestricted ATP
The good news for pilots pursuing their R-ATP is that the only limitation compared to the Unrestricted ATP is that they are unable to act as Pilot in Command (PIC) at a part 121 carrier.
The knowledge and skills required are identical, however. Only the hour and age limitations are applicable.
Origins of the 1500 Hour Rule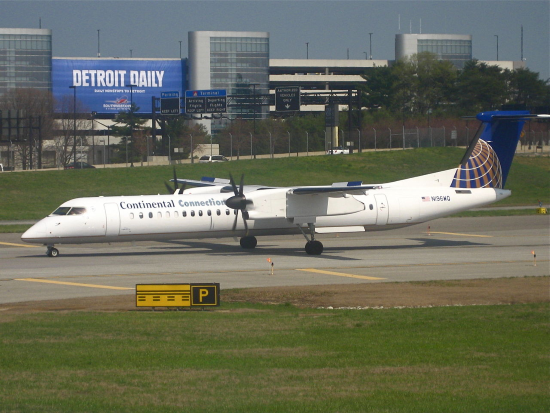 On the evening of February 12, 2009, a Bombardier Dash-8 operated by Colgan Air went down en-route to Buffalo, NY.
The NTSB report indicated that the plane entered a deep stall, causing the plane to impact the ground nose first. There were no survivors.
The pilot, while having over 3000 hours of flying time, had failed several previous checkrides, and only had a bit over 100 hours in the Dash-8.
However, it was determined that he had progressed far enough to be authorized as PIC.
The co-pilot, only 24 years old, still had over 2200 hours of flying time, and almost 800 hours in turbine airplanes, including the Dash-8.
The Cockpit Voice Recorder caught the pair exchanging laments about fatigue; the co-pilot had flown cross-country from Seattle to Newark, while the pilot had spent the night before in town before the fateful flight.
The NTSB report focused on the fatigue factor, while also indicating that the pilot may have had insufficient training in stall recovery, among other intricacies of the Dash-8.
In response to the crash, Congress instituted changes in how pilots are taught stall recovery in simulator settings, as well as increasing the amount of flight hours needed to become a first officer, deciding on the now current 1500.
Previous to the Colgan crash, a co-pilot needed as little as 250 hours, although most airlines required more.
Related Article – Biennial Flight Review (BFR) Explained
Fastest Ways to Build Hours for Your ATP License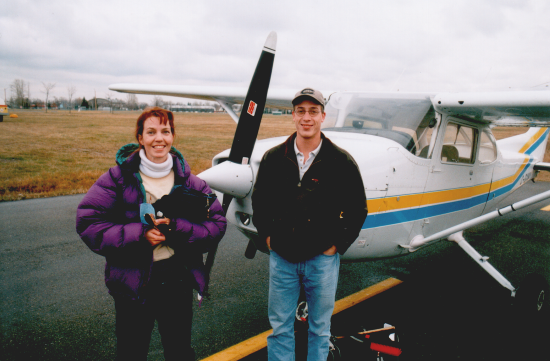 Learning the fundamentals doesn't take very many flight hours, but building experience is necessary before advancing.
Here are 5 options to build time towards your ATP/R-ATP.
Banner Towing
You may have seen them on the beach, or at a ball game. These pilots fly low and slow, and it's easy to rack up time as a banner tow pilot.
Lack of cross country and night flying opportunities, though, may make other requirements hard to fulfil.
Glider Towing
Another tow job, this time you hook another plane to yours, take them up, and unhook them.
Less dangerous than banner towing, this is another good way to build time.
With that said, the same lack of XC and night flying time applies.
Pipeline/Power Line Patrol
There are many thousands of miles of pipelines and power lines crisscrossing the country.
Many companies hire pilots to monitor the infrastructure to see if any damage, say from storms or other natural disaster, has occurred.
Long flight times and XC opportunities make this a good option for time building.
Skydive Pilot
Who hasn't thought about the adrenaline rush from jumping out of an airplane?
Well, someone needs to take those people up before they can go down.
Many small skydiving operations use smaller planes, like Cessna 182's, but larger ones use turbines, which can help with the turbine requirements of the ATP.
However, taking off and landing at the same place again means that XC and night time is not feasible.
Certified Flight Instructor
Many believe that becoming a CFI is the best way to build hours for the airlines.
Not only does one have to be knowledgeable and meticulous, but with all of the required skills necessary to teach, you can log lots of XC time, as well as night hours.
Plus, all dual instruction given can be logged as PIC!
Related Article – Airline Transport Pilot Certificate: 4 Things You Need To Know
Conclusion
Acquiring the needed flight hours for the ATP can seem daunting, but there are several cases in which an aspiring pilot can reduce the needed requirements.
By far the quickest way is via the military, requiring only 750 flight hours.
However, military service has its own rules, obligations, and sacrifices.
The other method is to go to a part 141 flight school that is approved by the FAA in which the R-ATP is available.
Places like Purdue University or Embry-Riddle offer these programs, and one can get their R-ATP with as little as 1000 flight hours.
Knowing all of your options before embarking on flight training can help you get into the cockpit faster.